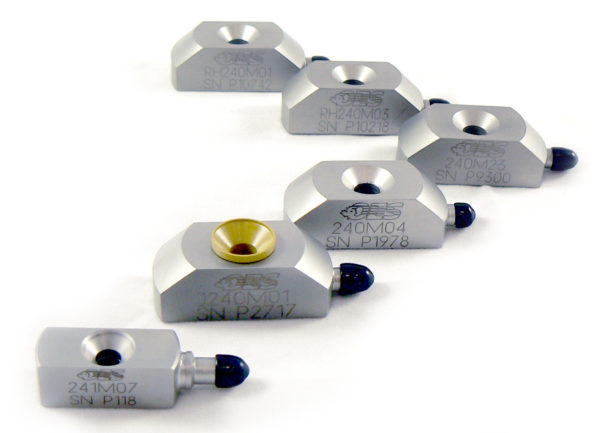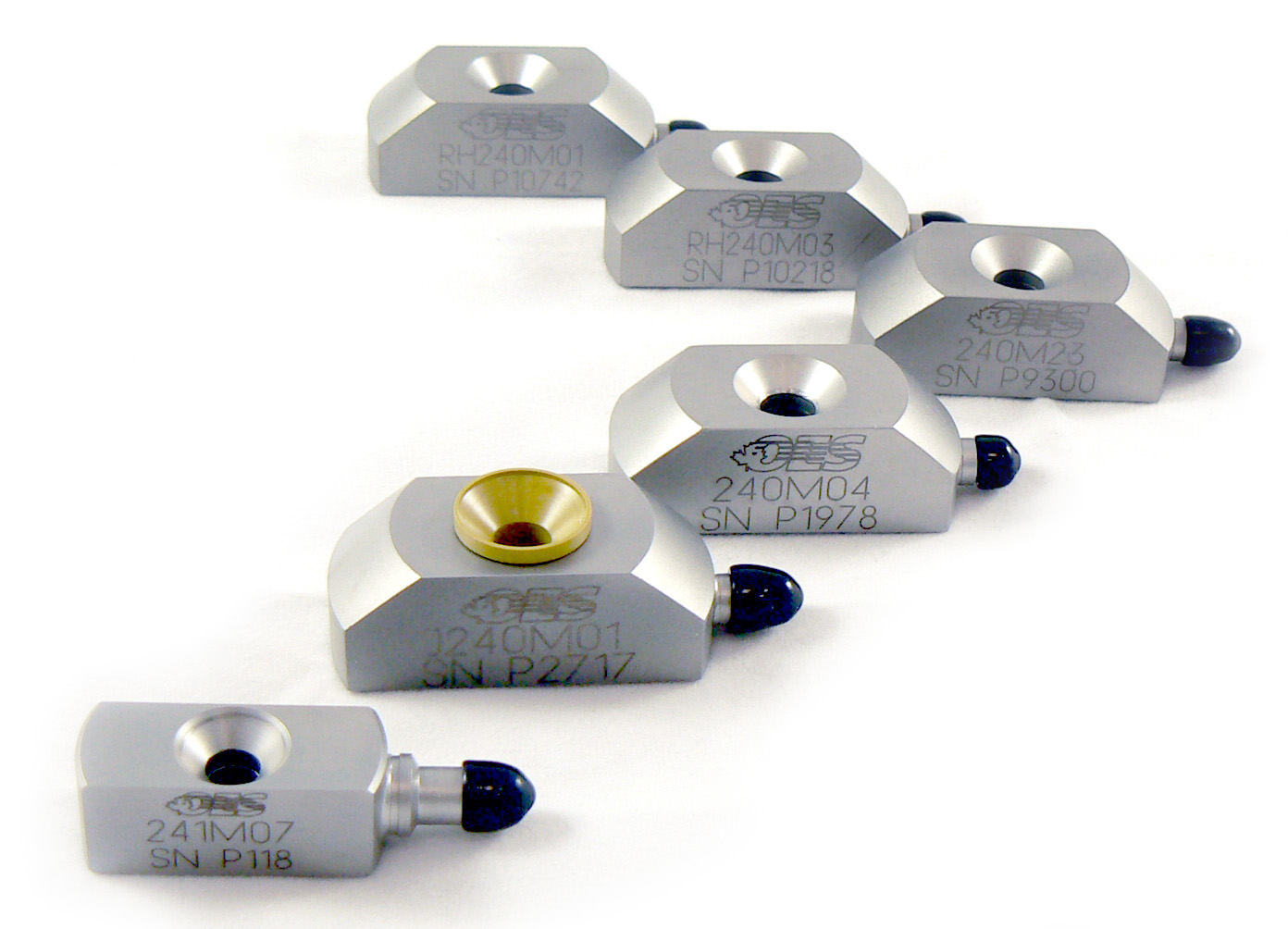 Strain Sensors
Piezo strain sensors were introduced to the industry by OES and are a standard for wire processing applications.
Dynamic measurement sensor providing a high level of stability, accuracy and reliability
High performance and cost effective sensor option with simple installation
Provides an output in milli-volts per micro strain and can be scaled to engineering units as required
Suited for applications ranging from 2 to 300 ton
Specifications
| | |
| --- | --- |
| Dimensions | Machine specific |
| Mounting | Machine specific |
| Operating temperature | 15 to 50C, 60 to 120F |
| Measurement range | 5 mv/µstrain to 100 mv/µstrain |
| Absolute maximum force | 1 ton to 300 ton |
| Electrical connector | 10-32UNC |
Strain Sensors are well suited for applications ranging from 2 to 300 ton including:
Forming
Cold Heading
Stamping
Mandrel Bending
Crimping
Assembly
Clinching
Toxing
Welding
Riveting
Press Fitting
Cutting
Drilling
Tapping
Machining
Thread Rolling
One year warranty coverage from date of purchase.
For questions related to warranty, email technologies@oes-inc.com.
Get a Quote
We'd love to provide you with a quote. Let us know what you and interesting in and we'll connect with you within 24 hours.