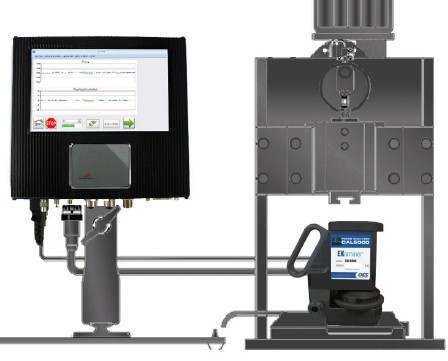 CAL5000
A complete tool kit to calibrate your press and CFMs
Detailed press calibration with traceability
Detailed CFM calibration with traceability
Press maintance and shut height adjustment
Interconnects with all OES CFM models
Simple connectivity
Specifications
| | |
| --- | --- |
| Dimensions | 185 x 198 x 70mm (7.28" x 7.80" x 2.75") |
| Supply voltage | 24VDC ext. adapter100-240VAC 50-60Hz 1.0A |
| Communications | 2 Ethernet RJ45, 2 USB 2.0, 2 RS232 |
| Sensor inputs | Piezo strain, Piezo force ring, PBT force sensor |
| Inputs | 4 |
| Outputs | 6 |
| Display | 7" colour touch screen |
| Mounting | Universal mounting bracket |
| Operating temperature | 15 to 50C, 60 to 120F |
CAL5000 is suitable for both bench presses and automatic machines.
Two year warranty from date of purchase. For questions related to warranty, email technologies@oes-inc.com.
Get a Quote
We'd love to provide you with a quote. Let us know what you and interesting in and we'll connect with you within 24 hours.